💡  Soul Evolution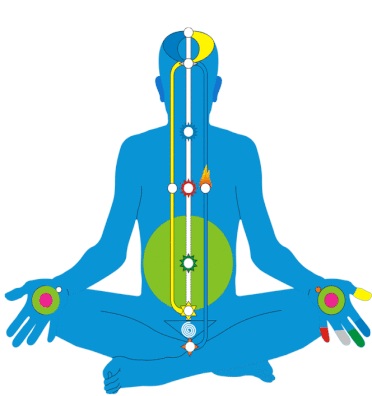 3 Months
Delivery of the Program – Online or In-person.
Soul has the power to heal all areas of our life. In this program, Soul blocks of Money, Relationships, Business, Health, and Spirituality will be unblocked. 
Soul healing helps you expand your spiritual awareness, heal multi-lifetime karmic patterns and themes, build conscious connections with your spirit guides, develop loving soulmate relationships, and achieve personal and professional goals that are in alignment with your True Self and your soul's path. Put simply, psychotherapy is about fixing what is broken and soul healing is about expanding into your potential and fulfilling your highest destiny.
 ➡ How can the soul help with physical, mental or emotional conditions?
All healing and sickness begins at the soul level. This concept is recognized by many ancient and modern healing modalities. At the soul level, there is a spiritual reason for everything that occurs in our lives. Blockages can occur in our physical body causing pain and illness, in our mental body causing stress and other issues, in our emotional body creating unbalanced emotions and in the spiritual body creating blockages to our spiritual journey.
 ➡ Can soul healing help with physical illness?
Yes of course. The root of all illness experienced by the body is some problem at the Soul level. Either caused by our past karmas in previous lives or in this life. When Universal Energy is brought to the Soul – immediately these problems begin to be fixed – and the corresponding body/physical problems begin to be resolved.
 ➡ The relationship between Soul, Mind, and Body?
The soul interacts with mind and body constantly. Inside the body, every organ, body part, and cell has a soul, but the soul is the boss, directing the transformation of matter inside the cell and energy in the space around the cell. This relationship is essential to understand because it also explains that the Soul holds the secret to healing and transforming every aspect of life. This includes not just our health, but also any difficulties in relationships, business, finance, and more.
  ➡ Soul can Bless us and Block Us!
If our Soul is happy with our actions, it will help us to achieve whatever we want in our life. It will bless our life with more happiness, financial abundance, good health, joy, and success in our life.
In contrast, if our soul is not happy with our actions, it can create blockages in our life.
 ➡ How Soul Evolution coaching program will work?
For 3 months I will guide you to connect with your Soul.
1 Cleansing Session
1 Chakra Healing and Balancing Session
1 Soul Activation Session along with Chakra Healing
2 Soul Healing Sessions (Chakra Healing Sessions included)
Cost of the program $525